Twin Peaks Bible Camp Colorado Mountain Wedding - Colbran, CO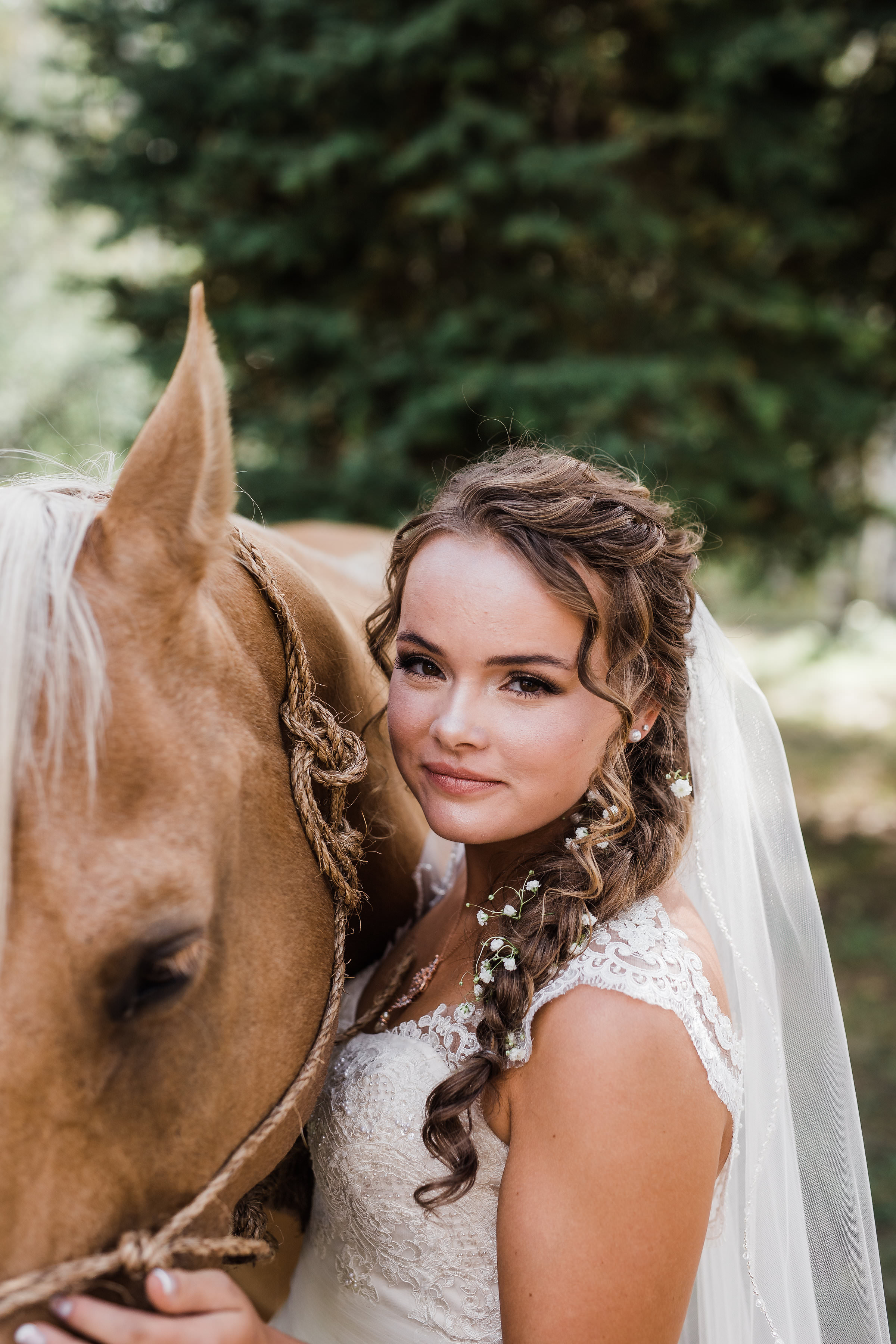 Colorado Mountain Wedding
Notes from Kyle:
Baylee is my cousin (in fact, the family photo above shows my extended family on his dad's side! If you look closely you can see Tori in the back, I'm taking the picture). Our grandpa was the director of Twin Peaks Bible Camp, so growing up, we spent a lot of time here. It became a really special place for all of the cousins. I knew Camp like the back of my hand but it was fun to approach it differently and experience it from the perspective of a photographer. I wanted to capture all of the unique beauty that feels so nostalgic to me, from the thick groves of aspen trees, to Big Creek (yes, that's the actual name) where we use to play and have our big water fights, to views of Old Man Mountain. Tori and I love it when couples incorporate personal details in their wedding, but it's not often that I get to share that personal connection, it was a really special experience.
This wouldn't have really been Joe and Baylee's wedding without their animals. Their energetic three legged dog, Hunter, was the life of the party and Baylee rode in to the ceremony bareback. After the ceremony, we took their horses up to an aspen grove for portraits. I'll be honest, I don't have a lot of experience with horses, so I was nervous about how portraits with them was going to go. Those nerves were quickly quelled because Joe and Baylee both had such an incredible connection with their horses that we could pretty much pose them however we wanted and they could make it happen. It pretty much blew our minds!
STAY RELAXED
From Joe and Baylee:
How did you two meet?
We met at college in northeast Colorado. We first spoke during a game outside the dorm. We became immediate friends and have been inseparable since!
How did he/she propose?
He proposed in Rocky Mountain National park, at the top of a mountain that we snowshoed. Our dog Hunter was also along for the adventure!
Why did you choose the theme of your wedding?
We both love mountains and nature. The colors were Baylee's favorite, and the teepee and moccasins she wore are because she (not so) secretly wants to be a Native American.
What made you pick your venue?
Baylee grew up going to and working at Twin Peaks Bible Camp, and Joe hunted the area growing up. It's special to us both!
Did a particular moment in your day stick out to you personally?
The vows. They mean the world to us. We kept them a surprise and they did not disappoint. Also, our dog Hunter laid on Baylee's dress during the ceremony! So cute.
What kind of personal details did you incorporate into your wedding?
Prayer at every opportunity! We love our God who brought us together.
Do you have any advice for couples planning their wedding?
Stay relaxed! We had the absolute best day ever because we never worried about a thing. We trusted the people we put in charge and just completely enjoyed ourselves and were intentionally in the present.
Anything else you want people to know about your wedding?
Taking photos was SO much fun! Our photographers were so great to be around and really captured our relationship.
Anyone else you like to recognize?
Our entire wedding was a family effort! Just about everything was done with the talents of our family and friends. We wouldn't have had it any other way.
Last Thoughts?
Kyle and Tori are the absolute best. They adjust to whatever is going on and really capture special moments perfectly. Their energy and passion made getting our pictures taken so much fun!
Vendors
Wedding Planner: Brides mother
Officiant: Toby Anderson who is Joe's boss. Best boss ever
Invitations: Live Beautifully Paper Co.
BONUS
Baylee is Kyle's cousin and the family photo above shows Kyle's extended family on his dad's side! If you look closely you can see Tori in the back (Kyle is taking the photo)