Uinta Mountains Backyard Cabin Wedding | Alec and Lindsay
Alec + Lindsey
When we met Alec and Lindsey in May for their engagement session, we immediately knew we were going to be friends! After their formal portrait session, we couldn't wait to be part of their wedding in Northern Utah!
Portraits
We drove up to Mirror Lake in the Uintah Mountains for Alec and Lindsey to share their first look. The mountains made a perfect backdrop. We enjoyed a beautiful evening and tried to avoid mosquitos. Lindsey wore her mother's veil that she wore when they got married in the 70's, it turned out beautifully. It matched the gown almost perfectly. She also wore Alec's late grandmother's wedding and engagement band from the 50's.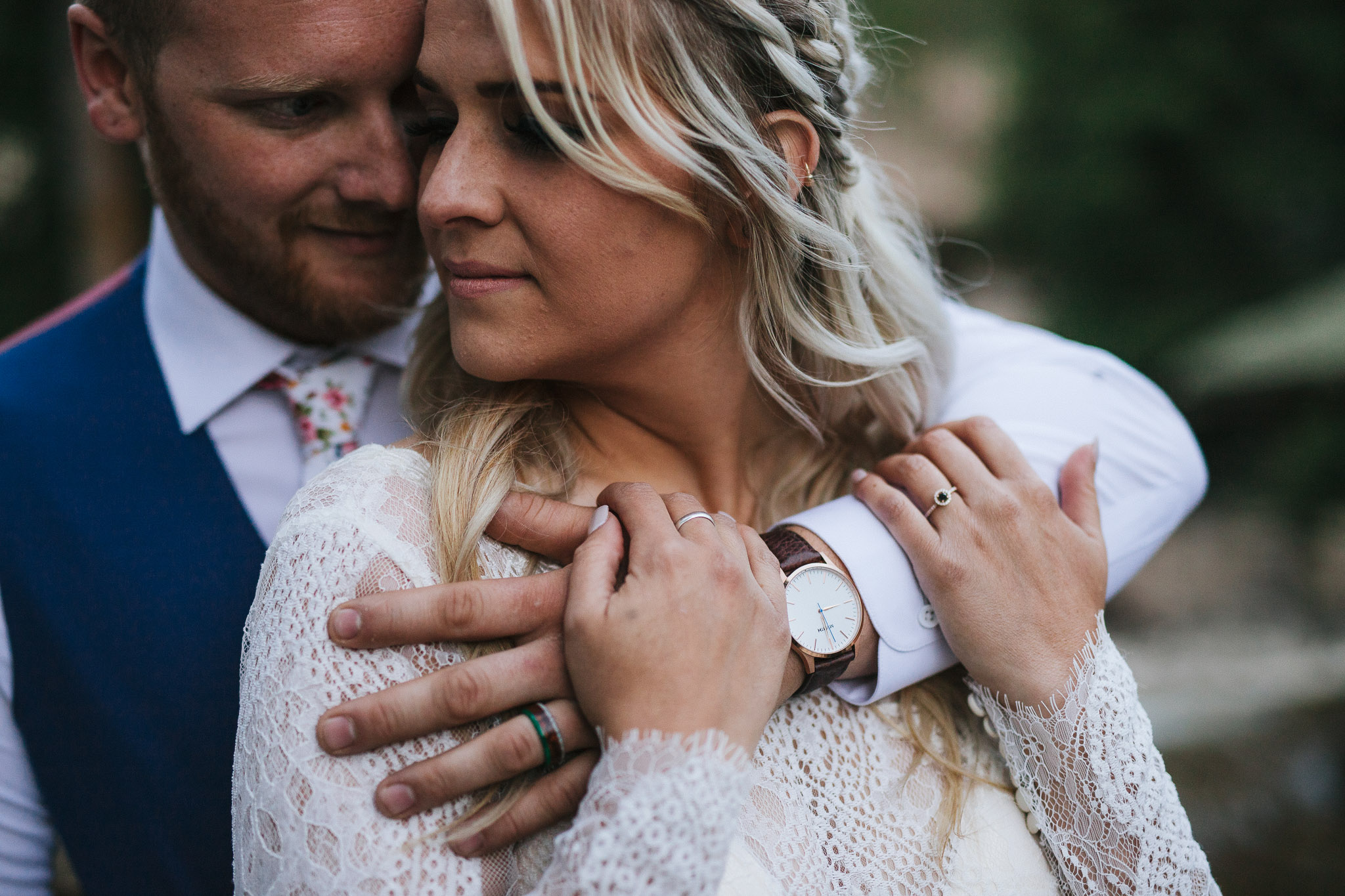 Pre-Ceremony
Alec and Lindsey chose to have their wedding at Alec's grandparent's cabin in Midway, Utah. They spent the morning with friends and family setting up tables and chairs. They were preparing for the festivities. Alec's Grandma and Grandpa built this beautiful cabin back in the day so their family would have a place to retreat to up in the mountains. It's used for family reunions now and it holds a special place in Alec's heart with fond memories from his childhood.
One of the moments that stuck out to them was Alec's mom giving him this pin to wear. He wore it on the inside of his jacket with a photo of his late grandmother that he was very close to.
Ceremony
Alec and Lindsey shared an intimate ceremony filled with their history and culture. Lindsey's family is from Scotland. So, her brothers and nephews dressed in traditional kilts, and her brother played the bagpipes for their recessional. The ceremony is always an important time that couples cherish. Lindsey shared with us that one of her favorite moments was Alec's face seeing her as she walked down the aisle with her father.
.
Details
We love it when couples incorporate themselves into the details of their wedding day! Alec and Lindsey made adorable mix-tape favors for their guests! Lindsey incorporated Scottish Thistle into her bouquet as an homage to her Scottish heritage.
Reception
Their reception was a fun-filled evening with crepes, lawn games, and plenty of dancing! These two know how to throw a party, and the cool summer evening in grandma's backyard was a perfect setting! One of our favorite moments was during the reception. Lindsey's two oldest brothers came bounding out of the cabin in their kilts with massive horse heads on and started dancing to Gangnam Style.
Lindsey and her father shared their dance while Lindsey's brother played bagpipes. Instead of sparklers, Alec and Lindsey gave their guests ribbons with bells to wave as they made their escape!