Modern Minnesota Outdoor Wedding
The First Look
For many couples, opting to do a private first look before the ceremony gives them some extra flexibility in their schedule. We can do the formal, family, bridal party, and other group pictures before rather than after. This allowed Neal and Emily to spend more time with their family and guests after the ceremony without the interruption of photos. A first look can also provide an intimate moment between the couple to take some time to simply be together amongst the business of the wedding day.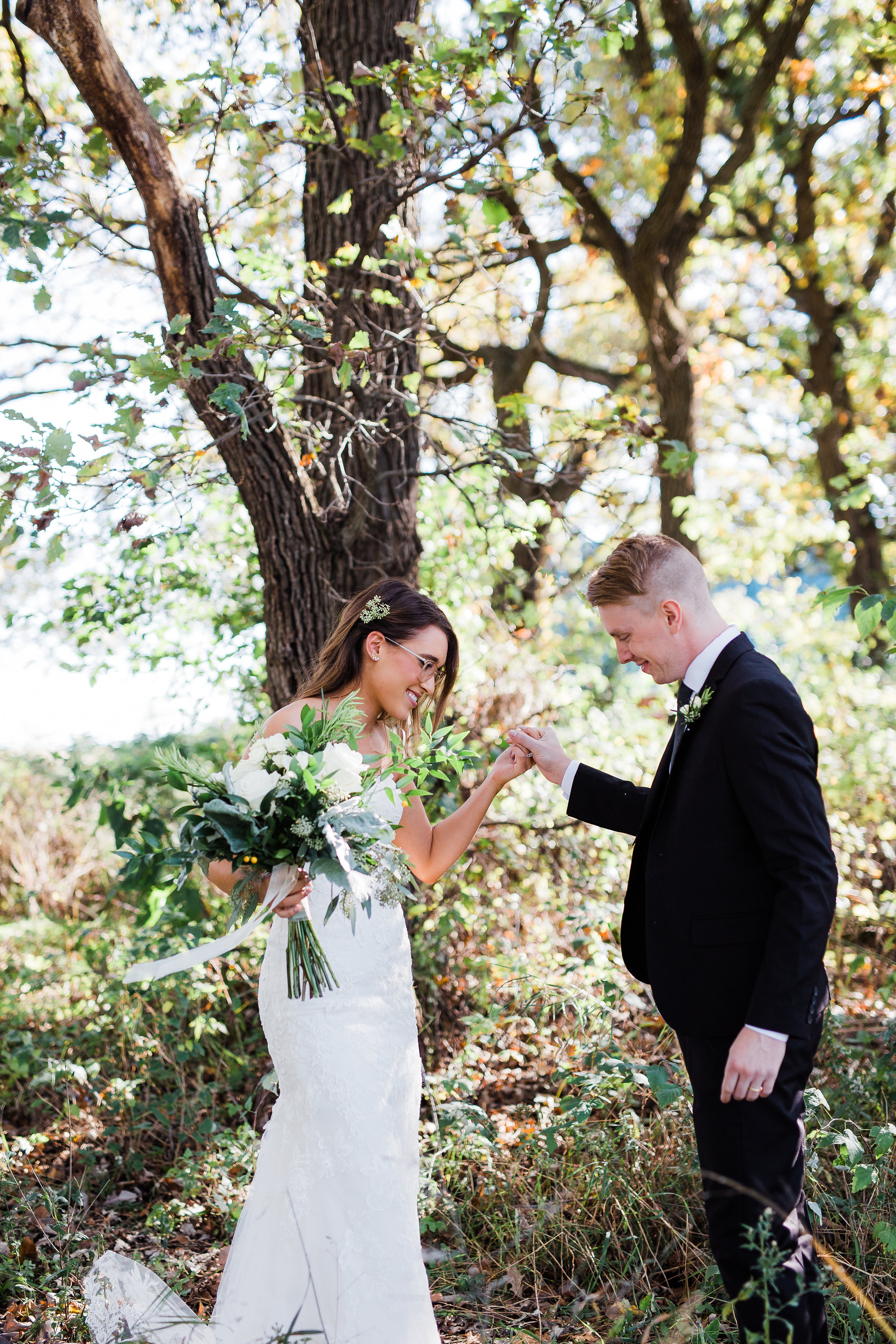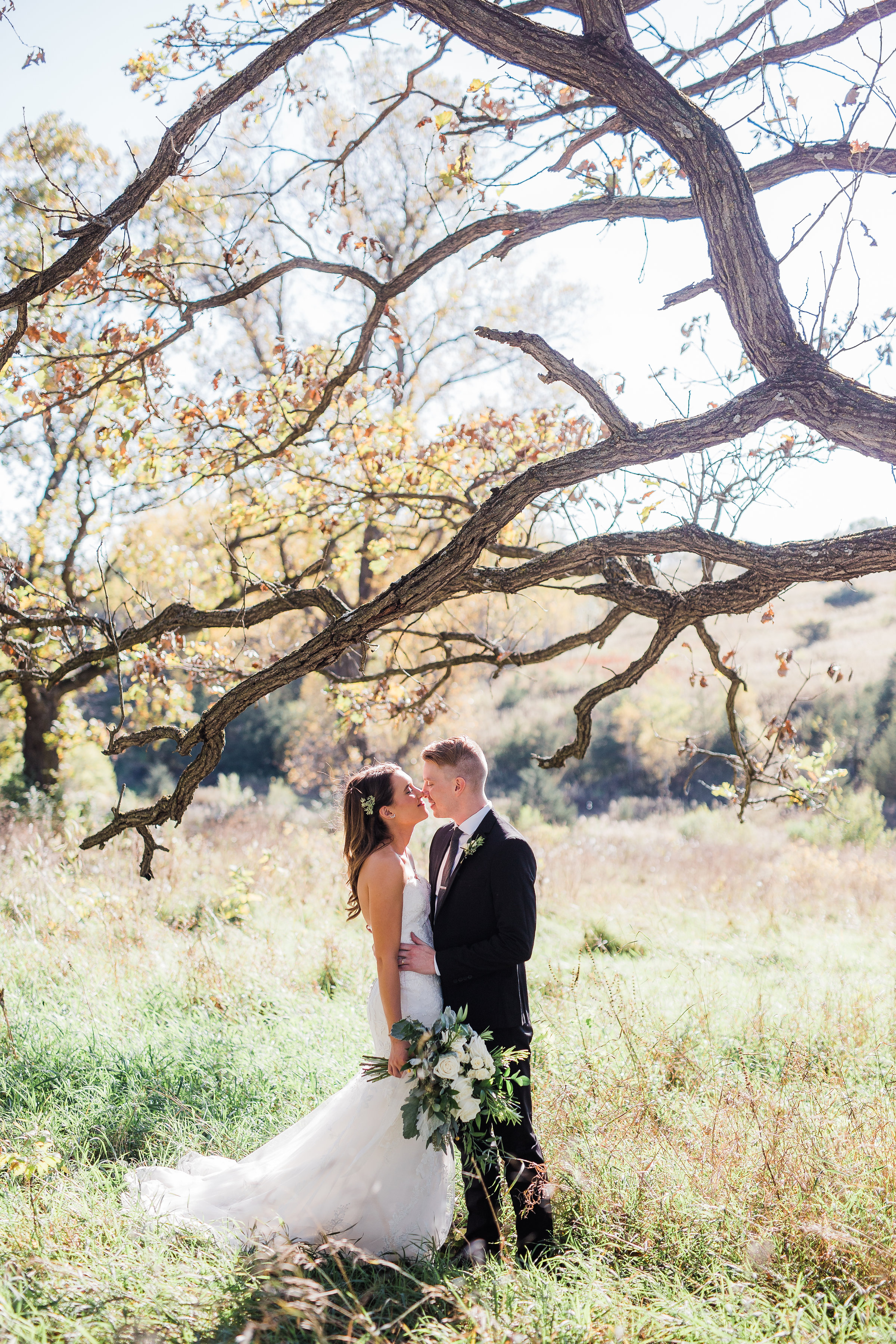 The Ceremony
This is the first time we've ever shot an outdoor wedding ceremony after sunset. Neal and Emily timed the beginning of their ceremony right at sunset. The glow of dusk gave off a beautiful warm light that softened and faded slowly. Before they exchanged their vows to each other, the pastors called up their family and bridal party to lay hands on them as he prayed a blessing over them and their marriage.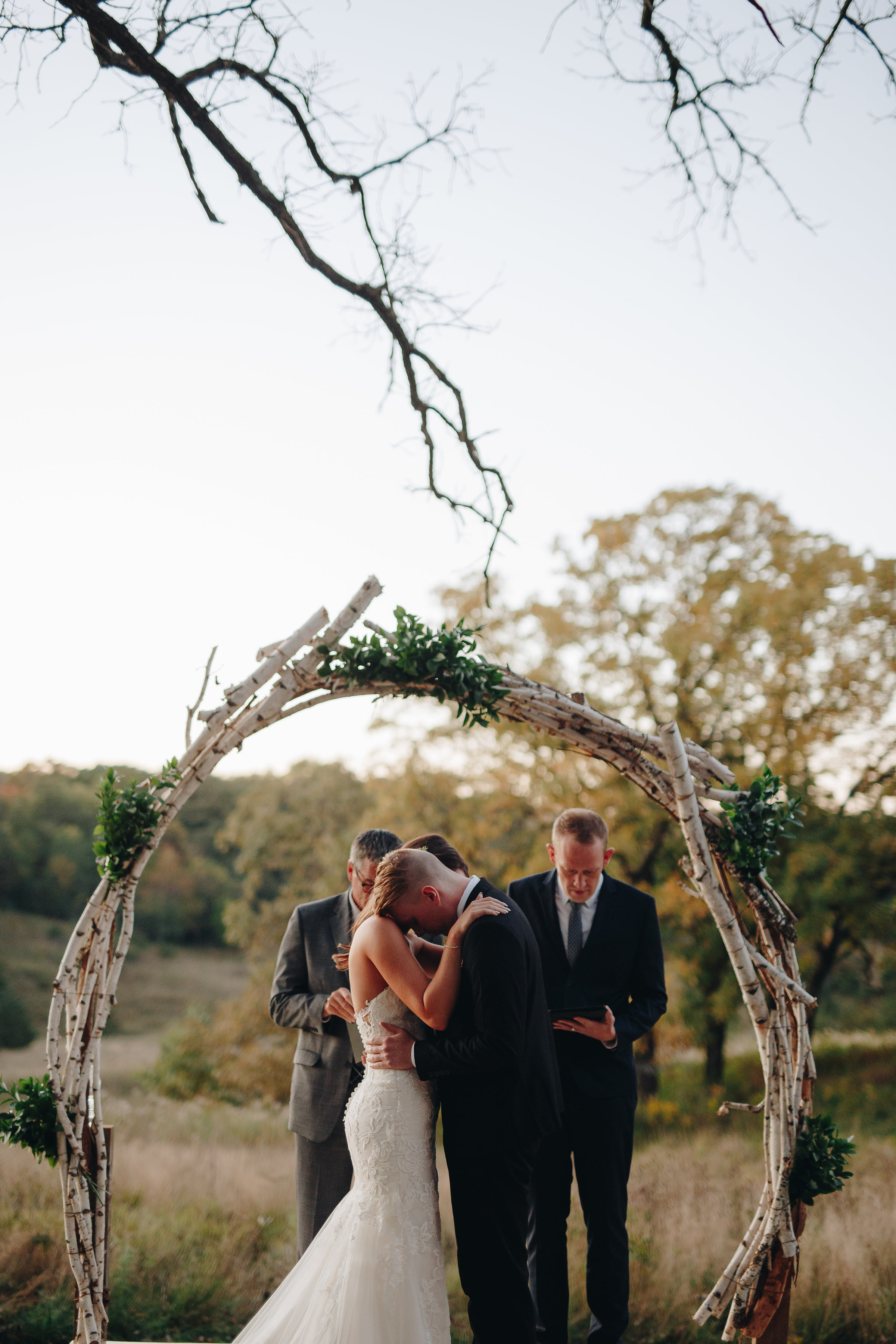 The Reception
Both Neal and Emily are musically inclined. They serve on the worship team at their church and Neal plays bass for the band Kutless, so obviously, music played a key role in their reception. They had their friends from the band Boardwalk and Main play live music. They had a couple cameos during the music set, including Emily herself, as she sang a song to her new husband.
Vendors
Want to chat about your wedding?